Short Course: Engaging Men Effectively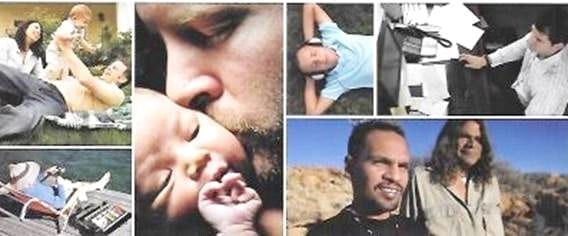 Parramatta May 3 & 4 2018. Registrations now open.
Holiday Inn, 18-40 Anderson St, Parramatta
EARLY BIRD RATE TO APRIL 2.
ENGAGING MEN EFFECTIVELY Short Course will equip allied health, human service, education, community workers and industry professionals with knowledge and skills to work more effectively with males, with the aim of improving the health, psychological, educational and social outcomes for them. The course acknowledges and recognises the challenges that men and boys face in today's world of rapid changing social responsibilities and, provides a space for the men and women who work with men and boys to develop health promotion strategies that are male friendly and effective.
No previous experience or knowledge is required – only a willingness to learn, explore and grow. ENGAGING MEN EFFECTIVELY combines evidence based theory and practice with a focus on developing individual awareness, knowledge and interpersonal and group skills. The program is inclusive of our Aboriginal and Torres Strait Islander brothers' health and wellbeing needs. Click here for program content.
ABOUT THE PRESENTER
Greg Millan is one of Australia's leading experts on men's health and wellbeing with over 30 years experience in the men's health promotion area. He is a social work trained health educator, a Certified Workplace Trainer and an Affiliated Member of the Australian Association of Buddhist Counsellors and Psychotherapists. Greg has developed and implemented many health programs, professional training sessions, and community events and produced resources covering  a wide range of male health and wellbeing issues. He has worked for over 37 years in Government, non-government organisations and the private sector and is the author of "Men's health & wellbeing: an a – z guide". This comprehensive training program has been developed by Greg based on his research and 30 years of clinical and community experience in working with men across Australia and overseas.
COST
Cost per program $600 for 2 days of training, lunch and refreshments, all resources and ongoing support, an early bird rate of $500 is offered if payment received by April 2. All training materials plus a comprehensive bank of men's health reports, articles and resources including a copy of my book "Men's health and wellbeing: an a – z guide" are supplied on completion of the course. Ongoing follow up will be provided and all training course participants will be invited to be a part of an ongoing network for future support in their work with men and boys.
To register contact Greg Milan greg@menshealthservices.com.au